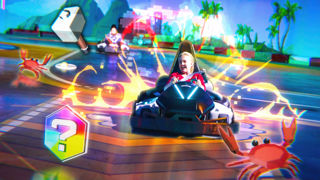 The Ultimate Karting Experience
Race your friends, compete, and get ahead with power-ups on our immersive themed race circuits. It's like a video game in real life!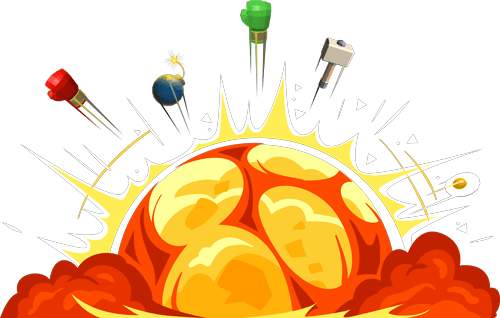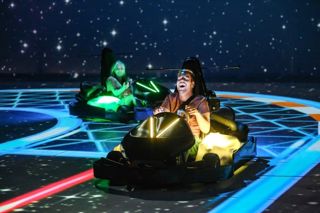 Get Racing In Real Life
Chaos Karts transports you and your friends to immersive virtual worlds, where you can race through futuristic landscapes, overcome virtual obstacles, and unleash fantastical weapons – it's like playing your favourite computer game in real life.
The fully projected worlds around you will thrill, and excite you and your team as you compete for the highest score on the leader board.
Word on the street
Possibly one of the best and most unique things to do in Manchester
Really feels like you're inside a game of Mario Kart
It's like playing your favourite computer game in real life
The one-of-a-kind immersive experience
An unrivalled, fun-fuelled experience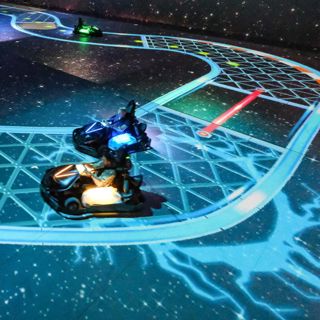 The Ultimate Team Activity
Chaos Karts is as the ultimate team activity, offering an unforgettable experience that brings friends, families and colleagues together like never before.
With thrilling races, sneaky manoeuvres, and the state-of-the-art projection technology you'll be transported into different tracks and different worlds.
So whether you're celebrating a special occasion or organising a team-building event, Chaos Karts provides the perfect entertainment.
Latest news
Keep up-to-date with the latest news and info from Chaos Karts…
Keep up with the chaos
Sign-up to our newsletter and receive exclusive news, offers and events.