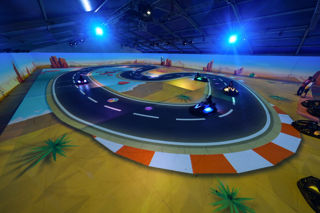 What better way to celebrate a birthday than virtual reality go karting! Kids (aged 11 and up) and adults can enjoy racing around our ever-changing track and make use of power ups to gain an advantage and take the lead!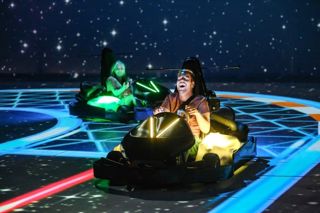 Birthday go karting highlights
Birthday parties of 8 to 48 racers can race at Chaos Karts
Chaos Karts is an indoor karting experience and can be enjoyed whatever the weather
Collect points and use power ups and weapons to take the lead
We're open between 9am and 10pm at weekends, so there's plenty of flexibility to book your birthday party.
Cutting edge collision reduction technology makes a go karting birthday party very safe for kids and adults alike.
Book your tickets now!
Go Karting Birthday Parties FAQ's
Who can race at a Chaos Karts birthday party?
Kids and big kids from 11 and up (and 1.5m in height) can race at Chaos Karts for a go karting birthday to remember.
How many people are allowed at a go karting birthday party?
We do allow venue hire for up to 48 competitors!
How safe is go karting at Chaos Karts?
Safety is of course hugely important to us, and thanks to our collision reduction technology and safety features, kids and adults celebrating their birthdays on the race track can do so without any worries. It's not even a requirement to wear overalls or a helmet!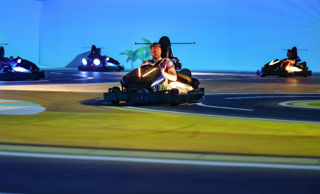 Keep up with the chaos
Sign-up to our newsletter and receive exclusive news, offers and events.