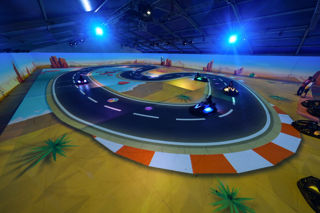 Get ready to experience a new and unique corporate event day with Chaos Karts Manchester. Speed into an immersive world of racing, unlike anything you've done before.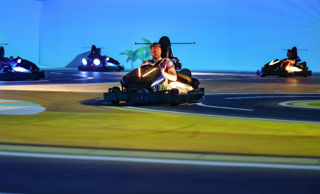 Corporate packages
The minimum group size per private takeover event is 24 people up to 72 people. You will be split into teams to drive on track with a maximum of 8 to 10 people on track at any one time. When not driving you can watch all the action unfold from our exclusive viewing platform.
Corporate packages start at £60pp +VAT
Available from September onwards.
Scores will be kept throughout the day.
No drinking beforehand
Pregnancy prohibits participation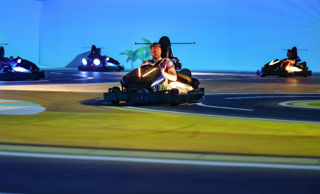 Corporate takeover days
We've combined video gaming and karting through state of the art augmented reality. Battle your friends, speed through virtual worlds and collect points as you race your colleagues!
Corporate takeover days at Chaos Karts Manchester run Monday-Friday from 9am-2pm (afternoon and evening are available on request).
This package will include private hire from 9am-2pm, multiple private races (psst! You get more races than those included in a normal ticket), Lunch, digital team photos & commemorative gifts for all players.
Keep up with the chaos
Sign-up to our newsletter and receive exclusive news, offers and events.